Trust and independent thinking are a priority at BUHLMANN, right from the start.
That's why you receive your own tasks early on.
Finance, Warehouse, Sales: You rotate through all departments.
That's we what we consider a broad education.
We invest into your training and your future.
Fair payment and 30 days of vacation included.
The world is our home.
BUHLMANN offers international contacts and training in other countries.
Don't sit and watch, contribute your ideas.
That's what BUHLMANN considers part of a good education – for more than 60 years.
Thinking globally is a mind-set at BUHLMANN.
After all, you're dealing with customers and colleagues from all over the world.
Information exchange and communication are important at BUHLMANN.
That's why we have collective lunchbreaks and regular trainee meetings.
Be our guest at the best company restaurant in town: Welcome to Buhlmann's.
Our freshly prepared meals guarantee a satisfying break in your working day.
Good reasons
for BUHLMANN
ATTRACTIVE SALARY
Money is not everything, but it can make a difference. Therefore, you receive a comparatively above average training allowance with us.
30 DAYS HOLIDAY
Of course, the job should be fun. But it is equally important to us as an employer, that you can also have a rest from it. And that is why our apprentices have 30 days holiday per year.
ASSET CREATING BENEFITS
Sound boring? But it will help you to generate assets and safeguard your retirement, even with a government subsidy. Topics that you can never start dealing with too early.
CHANCES OF BEING TAKEN ON
You like working for us, do a good job and have successfully passed your final examination? Then there is nothing standing in the way of a permanent position with us.
TRAINING AND FURTHER EDUCATION
From IT seminars to etiquette courses and factory tours to pipe training courses: We support you with your development. Even with extra-occupational studies after passing your final examination.
ENGLISH HELP
English is becoming increasingly important in the world of work, and can be found in more and more areas. If you need to catch up, we will be pleased to support you. Even with other languages.
RESIDENCES ABROAD
Gain unique experiences in an internship abroad lasting several weeks, or start your career at one of our international sites, directly after passing your final examination.
SUPPORT WITH EXAM PREPARATION
Your intermediate or final exam is approaching and with it the preparation course? Don't worry: we'll be happy to give you the time you need. By the way, also for your subsequent graduation party.
BUHLMANN APPRENTICE DAYS
To make your introduction to our company easier, you will meet all the new apprentices at the Bremen site to start with. Then you will not only get to know us, but also each other.
EMPLOYEE RESTAURANT
In Bremen and Duisburg, our in-house chefs spoil you with tasty and affordable dishes at lunchtime. But you can also strike it lucky at breakfast time and to whet your appetite in between meals. We offer a subsidy in other locations.
EMPLOYEE EVENTS
Apart from an annual Christmas party, we also have other events, such as company runs or family day, when you can show your family our company.
COMPANY FITNESS
Whether in Bremen with the Hansefit program, or in other locations with individual support: We ensure that the sporting activities in your leisure time don't fall short.
1. THE APPLICATION
A complete application consists of a letter, your CV and your certificates.
Important: The application documents should be complete, tidy and compiled in the specified order. Ideally, you should send us an assembled PDF file containing these documents in full.
2. THE COVER LETTER
Why are you the right person for the job? With the cover letter, you should awaken our interest, and give us a first impression of you as a person and your motivation. In doing so, please pay attention to the following points:
How did you hear about us?
Which apprenticeship profession are you applying for and why?
What are you expecting from your new profession?
Why are you particularly suited to this apprenticeship (skills and motivation)?
The application letter should not be longer than one page of A4 in total. You can add a cover sheet before the cover letter, if you wish.
3. THE CV
Your CV should show us important details about you as a person. Set this out in a tabular form. Don't forget your name, age and place of residence. Provide details about your school education, academic qualifications and completed internships and/or vocational preparation measures. Please don't hesitate to mention your interests and hobbies, so that we can get to know you better. Describe your skills, and take the opportunity to build a bridge to your desired apprenticeship place. And last but not least: Integrate a professional application photo into the CV or cover sheet.
4. YOUR CERTIFICATES
Don't forget your certificates. What is important to us is the last two school certificates and school leaving certificate, if you already have this. Supplement the certificates with proof of completed internships.
Do you have any questions?
We would be pleased to help you!
You haven't found all the information you need on our website yet? You want to know more about a certain topic? No problem, send us an e-mail or call us directly. Here you will find our contact details as well as our contact persons for the individual locations: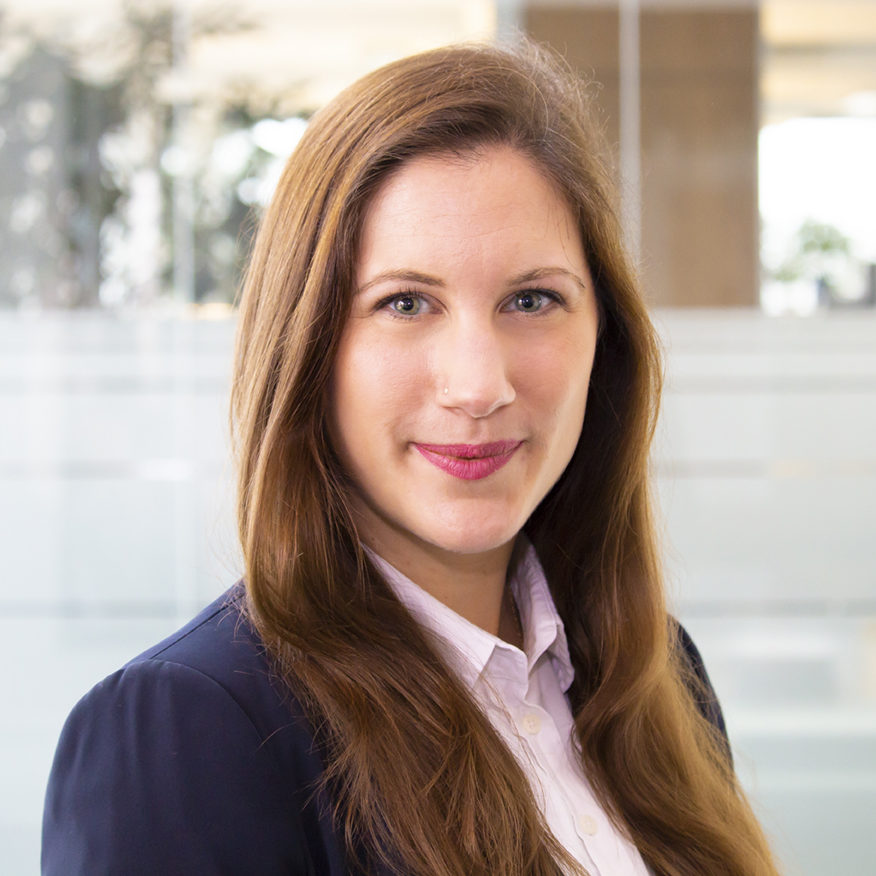 Lara
Elfroth
Responsible for: all sites
Laura
Schweers
Responsible for: Burghausen, Chemnitz, Mannheim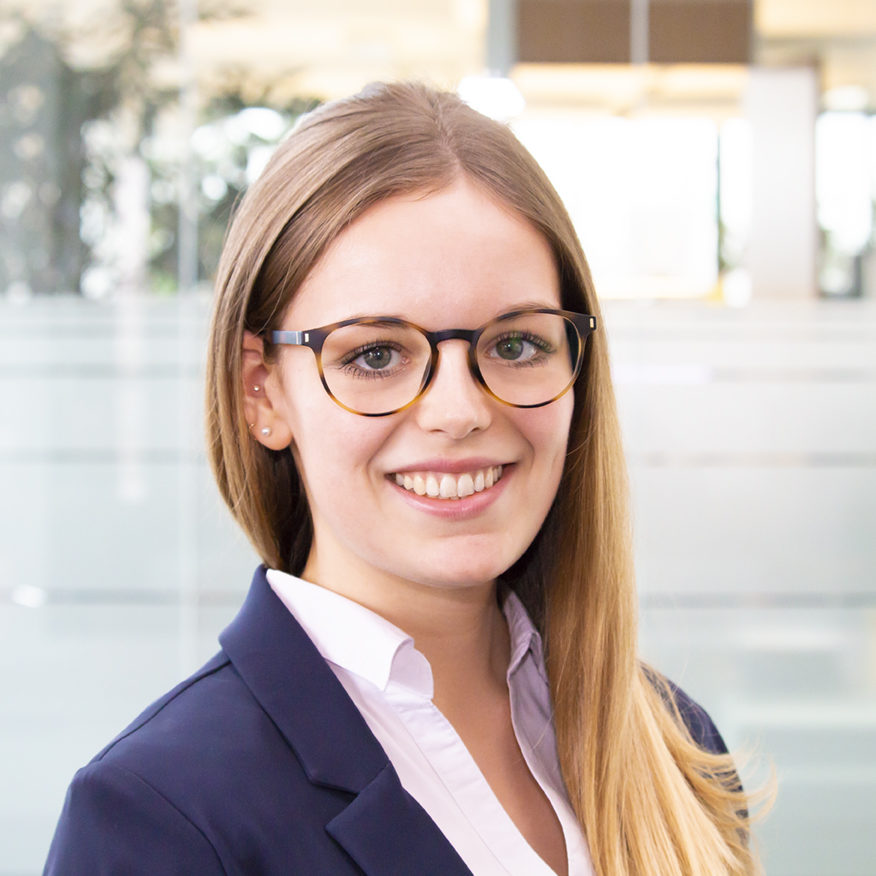 Elisabeth
Heitmann
Responsible for: Duisburg
THE APPRENTICESHIP
THAT'S RIGHT FOR YOU
Your apprenticeship with us is the start of a new and interesting stage of your life. Together we are laying the foundations for your further professional career. We provide training at six sites throughout Germany. Here you will find an overview of all apprenticeships professions. For which we are currently looking for apprentices, you can find in our current job vacancies. You can find our current training opportunities in our vacancies. Please note that we offer training places from 1st August or 1st September (Burghausen), depending on the location. You can see which apprenticeship professions we offer in general here: